History, Statistics and Attractions
Dr. H. J. Glenn
The county was named for Dr. Hugh J. Glenn, who was the largest wheat farmer in the state during his lifetime, and a man of great prominence in political and commercial life in California.
Image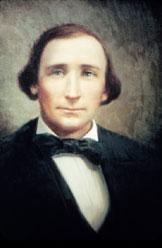 Glenn County sits approximately 100 miles north of Sacramento at the northern end of the Central Valley of California. The county is bordered by Lake and Mendocino counties on the west, Tehama County on the north, Butte County to the east, and Colusa County on the south. Glenn County covers 1319 square miles, making it the 36th largest of California's 58 counties. Glenn County includes a portion of the Sacramento National Wildlife Refuge, a portion of Black Butte Lake, and the Stony Gorge Reservoir. The county has two incorporated cities: Willows, the Glenn County seat, and Orland.
The Courthouse
Image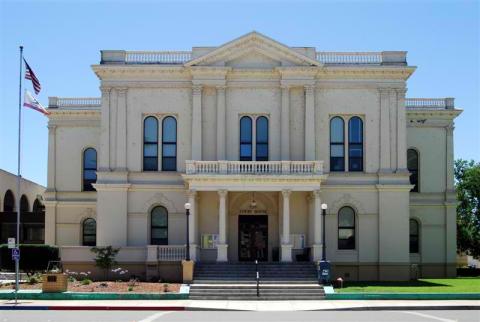 The Superior Court of California, County of Glenn is a unified superior court, served by two judges: Judge Donald Cole Byrd and Alicia Ekland. One AB1058 commissioner, one facilitator, one Court Executive Officer (CEO) and 20 staff also serve the court.
Statistics
The County
Area: 1319 square miles
Elevation: The elevation varies from 100 to 200 feet above sea level in the vast tracts of farmland located by the river. The elevation rises from the central part of the county rapidly to the west, where mountain peaks are in excess of 6000 feet elevation.
Population: 26,950
County Seat: Willows; created March 11, 1891.
County Incorporated: March 5, 1891
Incorporated Areas: Orland (5,600), Willows (6,300)
Climate: Includes hot, dry summers and moderately cool, wet winters.
Industry: Light industry is located in or around the cities of Willows and Orland.
Agriculture
Economy: With 1,188 farms, agriculture remains the key to Glenn County's economy.
Major Commodities: Rice, wheat, hay, almonds, walnuts, corn, oranges, prunes, milk products, and livestock.
Value of agricultural production, 2001: $277.9 million (state ranking: 27th)
Rice: $95.6 million
Dairy Products: $43.6 million
Almonds: $26.3 million
Cattle & Calves: $16.3 million
Prunes: $11.1 million
Attractions
Due to the great tracts of land set aside exclusively for duck sanctuary, duck hunting in Glenn County is considered world class. Hunting, fishing, boating, sailing, camping, hiking and other wildlife recreational activities offered by the Mendocino Wilderness Area and surrounding State and Federal water reservoirs including:
Fishing
Year-round
Hunting
Deer Season—Bow: August–September; Rifle: September–October
Pheasant Season—Second Saturday of November–December
Dove Season—First of September
Duck Season—October–January
Turkey Season—Spring: March–May; Fall: November–December
Special Events
Lamb Derby (April)
Cruising—Car Show (June)
County Fair (May)
Harvest Festival (October)
California State Historical Landmarks in Glenn County
Properties of historical importance in California are currently designated as significant resources in three state registration programs: State Historical Landmarks, Points of Historical Interest, and the California Register of Historic Places. Below is a list of the State Historical Landmarks for Glenn County.
NO. 345 GRANVILLE P. SWIFT ADOBE—Granville P. Swift crossed the plains to Oregon in 1843 and entered California with the Kelsey party in 1844. In 1849, in partnership with Frank Sears, he purchased the cattle and brand of the Larkin grant from J. S. Williams. Swift soon had droves of cattle herded by Indian vaqueros, and rodeos were held annually at this adobe site. Location: Old Hwy 99 W at Hambright Creek, 1.0 mi N of Orland
NO. 831 SITE OF FIRST POSTED WATER NOTICE BY WILL S. GREEN—Coming via Panama, William Semple Green (1832-1905) arrived in San Francisco on October 10, 1849 and in Colusa County on July 6, 1850. He was a ferryboat captain, mail carrier, surveyor, editor, writer, legislator, Surveyor General of the United States, California State Treasurer, irrigationist, and friend of man. On December 18, 1883, on an oak tree on the west bank of the Sacramento River immediately east of this spot, he posted the first water notice, stating that 500,000 miner's inches of river water was being diverted for irrigation of lands on the west side of the Sacramento Valley. Location: NE corner Cutler and 1st Aves, 3.7 mi N of Hamilton City USGS Quadrangle Sheet Name: HAMILTON CITY